On Thursday, England went to the polls in the local elections – and going in the pundits weren't exactly predicting a great night for us:
Net seat changes prediction from @StephenDFisher at Oxford (and also of the GE exit poll team):

CON +8

LAB +131

LD -83https://t.co/wzhjyaUwi6pic.twitter.com/5QxOtforCy

— Number Cruncher Politics (@NCPoliticsUK) May 2, 2018
But we've defied the pundit's expectations and had a phenomenal night – our best local election result in more than FIFTEEN years.
Frankly – as they came in, this is how the results made us feel: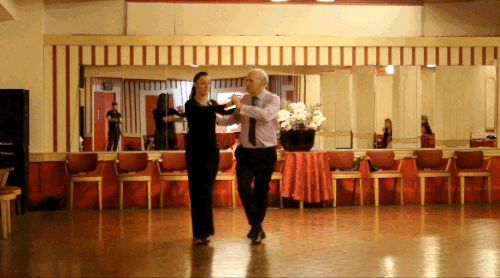 We held every single Council and Mayoralty we were defending including, Eastleigh, South Lakeland, Sutton, Cheltenham and Watford.
And we took control of Richmond, South Cambridgeshire, Three Rivers and Kingston-upon-Thames.
Topping it off, we've gained seats across the country in Hull, Liverpool, Cambridge, Sunderland, Gosport, Merton, Portsmouth, Sheffield, St Albans, Winchester, Bolton, Barnsley (electing our first councillor in eight years with a massive majority!) and Haringey and in many, many more!
All told, we've made net gains of +75 and elected 536 Liberal Democrat Councillors.
The night started off well, with a phenomenal result in Sunderland's Pallion ward:
Pallion (Sunderland) result:

LDem: 60.1% (+57.0)

Lab: 29.4% (-18.4)

Con: 7.3% (-7.0)

Grn: 3.1% (-1.7)

LDem GAIN.

No UKIP (-30.1) as prev.

— Britain Elects (@britainelects) May 3, 2018
The team in Sunderland went on to elect three Lib Dem Councillors – a truly smashing achievement.
Lib Dems, the UK's only exclusively pro-EU major party gains 3 seats in Sunderland, a city which was 61% in favour of leave in 2016.

Best example yet that some Labour leave areas are beginning to go cold on Brexit. #LocalElections2018https://t.co/UadfZlXp5i

— Corey Albone (@cwalbone) May 4, 2018
And the night and next day only got better from there – and here are a few of our favourite results, starting with electing an extra 7 Lib Dems on Hull City Council (and we missed out on adding a few more by a handful of votes as well!)
7 gains! Thank you to ALL of the residents in Hull who supported us! pic.twitter.com/swXPHKVKr5

— Hull&Hessle Lib Dems (@libdemsinhull) May 4, 2018
Fantastic progress in Sheffield – including taking every single ward in Sheffield Hallam:
So as a little aside – every single ward in Jared O'Mara's constituency returned a Lib Dem councillor tonight – can't see a by-election being called anytime soon… https://t.co/ExHerlt1Tt

— Election Maps UK (@ElectionMapsUK) May 4, 2018
We also elected a whopping 32 Liberal Democrat Councillors in Cheltenham (including one of our own here at LDHQ, Jonny Brownsteen:
Lib Dems strengthen their control of Cheltenham, picking up 2 from Independents and 1 from Tories. New council: Lib Dems 32, Con 6, Ind 2. #Election2018

— Ian Jones (@ian_a_jones) May 4, 2018
We took control of Richmond borough in truly spectacular style:
Lib Dems GAIN #Richmond from Con in what I think is fair to term a landslide victory.

Greens also gain 4 seats in a local Green-Lib Dem pact that together reduced the Tories from 39 cllrs to 11. pic.twitter.com/ib8zsarsNG

— Election Maps UK (@ElectionMapsUK) May 4, 2018
Took overall control of Three Rivers:
Huge win for the Lib Dems as they take overall control in Three Rivers. The sooner the party starts to run councils successfully again, the better.

— Neil Monnery (@neilmonnery) May 4, 2018
We fought off a tough Conservative challenge to maintain control of Sutton – a Council we've now run for 32 years:
Amazing result from Sutton. @SuttonLibDems have done a tremendous job. Thanks to all the volunteers and voters who made this happen #LibDemsWin#WinningHerepic.twitter.com/MXhVWtFXNN

— Liberal Democrats (@LibDems) May 4, 2018
Elected six Councillors in the London Borough of Merton:
And it's a win for the full slate in West Barnes! Congratulations to @bc_hina@Eloise_58@carlquilliam – bringing our total to 5 councillors so far! #FreshStart4Mertonpic.twitter.com/tbkZb9GDBt

— Merton Lib Dems (@MertonLibDems) May 4, 2018
Made three gains from Labour in Liverpool:
Summary of Liverpool's local election results. 3 gains for the Lib Dems, which Liverpool Leader @cllrkemp says is partly due to the unpopularity of Mayor of Liverpool, Joe Anderson #Election2018https://t.co/Gh9Jpg60CL

— Layla Wright (@laylawright_) May 4, 2018
And doubled our group on Manchester City Council (and only just missed tripling our group by 22 votes!):
The Liberal Democrat's double their councillors on Manchester City council. John Leech and Richard Kirkpatrick will represent West Didsbury. pic.twitter.com/LTIyHSit0H

— BBC Radio Manchester (@BBCRadioManc) May 4, 2018
And a gain from a standing start – 0 votes last time – up to 46% of the vote this time in Aylesbury!
Lib Dems GAIN #Quainton from Con in #Aylesbury Vale by-election. pic.twitter.com/qFvRGf8uCo

— Election Maps UK (@ElectionMapsUK) May 3, 2018
And we gained 21 Councillors to take overall control of Kingston-upon-Thames:
Magnificent Lib Dem victory in Kingston crowns a very strong set of results across the country. Once again, predictions of the death of Liberal England are premature…

— Nick Clegg (@nick_clegg) May 4, 2018
Sadly, it wasn't all wins – but some of our candidates came incredibly close to winning – including
.@Finn_Conway and @ConorMcKenzie deserve special mention for fantastic campaigns in oxford. Holywell is almost exclusively student, and Carfax has a huge student majority. Labour take young votes for granted, but they better watch out because @LibDems are coming! pic.twitter.com/KVR5YyXx7T

— Andy McKay (@andygmckay) May 4, 2018
Very sorry that @CllrGarethKane has lost his seat by just 12 VOTES. Gareth was easily the hardest-working and most popular candidate and councillor, serving his local constituents superbly for 14 years. Hopefully he will be back soon!

— Stephen Psallidas (@spsallidas) May 4, 2018
Woking was just 10 votes away from ending Conservative control of the Council. If we had received 10 more votes to gain Goldsworth Park the Council would be in no overall control.

— Cllr Ann-Marie #FBPE (@CllrAnnMarieB) May 4, 2018
And some of them really came down to the wire, we lost by just ONE vote in it in Derby:
Abbey ward, @DerbyCC

Labour 1295 (Paul Hezelgrave)

Lib Dems 1294

Conservatives 547

Greens 148

UKIP 95#LocalElections2018pic.twitter.com/CPfgO8uBj8

— Chris Doidge (@BBCChrisD) May 4, 2018
And we can't finish without mentioning the fantastic result in South Cambridgeshire – pulling off a stunning surprise win, election 30 Liberal Democrat Councillors (including 13 women) and taking control of the Council. They were also some of the most, ahem, exuberant, victors of the evening:
Your new #SouthCambs District Council boasts 13 #LibDem women Councillors

#RepresentingDiversitypic.twitter.com/SfnwpgDung

— SCLibDems (@SCLibDems) May 4, 2018
Jubilant Lib Dem's as party wins control of South Cambridgeshire District Council from Tories @BBCLookEastpic.twitter.com/TFKO6sXR4F

— Louise Hubball (@LouiseHubball) May 4, 2018
There are some very happy Lib Dems here… pic.twitter.com/hqFWyKfMwI

— Adam Care (@AdamCareCN) May 4, 2018
Lib Dem councillors celebrating @SouthCambs@BBCCambspic.twitter.com/FfmLOZ7cJg

— Jessica Foster (@JessZoeFoster) May 4, 2018
This is how it feels to get all 3 members of an amazing team elected in a really closely fought seat (we only beat popular sitting independent by 4 votes) pic.twitter.com/LfjsoPOykw

— Mary Regnier-Wilson (@MaryRegW) May 4, 2018
All in all, the results were fantastic, right across England. Liberal Democrats, whatever the result they got, worked incredibly hard and defied all the odds to pull off a fantastic night.
In the end, even Guido Fawkes had something sort of nice to say about us:
LibDems alive! pic.twitter.com/SancVGKN9s

— Guido Fawkes (@GuidoFawkes) May 4, 2018
Well done to everyone who stood, helped and encouraged on a great night.
Get some rest, enjoy your long weekend and let's start back fresh on Tuesday and get started on another record-breaking election year in 2019!